Fashion Week day three is happening. Day two was kicked off by one of my very favorite designers, Nicholas K. As soon as I get pictures from their show, rest assured there will be a full rundown.

For now, I'll show you a few street style nuggets of the trendiest of show goers. Ready? Okay!


Joanna Hillman Senior Fashion Market Editor at Harpers Bazaar. Polka's and stripes on one pair of trousers? We are meant to be friends.
Jessica Schroeder of WhatIWore.com
I don't know who this is, but I fully appreciate her print mixing abilities.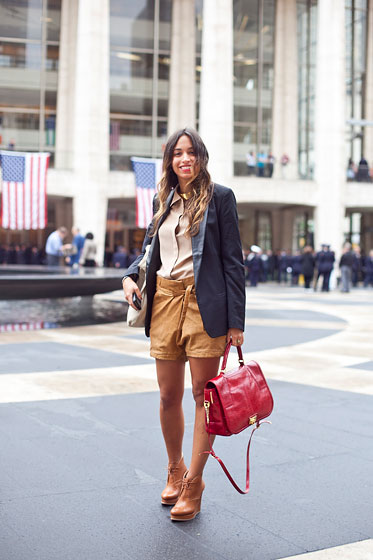 Jane Albiter, buyer from ShopBop. Her leather booties are killing me, I NEED COPIOUS AMOUNTS OF RUNWAY PHOTOS.
Zach.